EnnBulb Solution
Solar Home Lighting System

ENNBULB
EB-1208N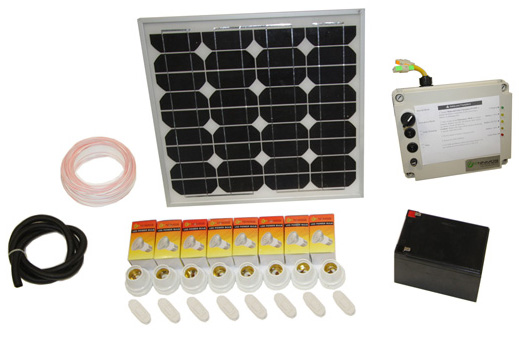 The EnnBulb solution is a solar home lighting system aiming to provide complete lighting to household. The current solar lighting system only provide limited number of bulbs where it cannot cover all areas in a normal household i.e., bath room, kitchen, living room, bed rooms, balcony etc.
An ideal home lighting system must be able to provide individual lighting to every single location in the house as required. Hence the flexibility to be able to provide more bulbs with individual ON/OFF switches will be able to provide a more conducive living environment and cultivate energy saving behavior among users.
In previous study, most solar systems failed are mainly due to abuse of the free energy. A good solar system is a system that can prevent user abuse and continue to work event during state of emergency.
Lastly, lighting is a necessity for everyone but in order to increase the ownership of lighting especially in the rural, the lighting system must be affordable by all. We have achieved all these through the EnnBulb solution.
Features
| | |
| --- | --- |
| | Small Size Solar Panel |
| | Highly efficient small size panel easy for transportation and can afford more than 20 years life span. |
| | |
| | |
| | |
| | |
| | |
| | |
| | Large Number of LED Bulbs (8 to 16 units depending on package) |
| | The latest LED technology last much longer than the conventional 3U energy saving bulb. |
| | |
| | |
| | |
| | |
| | |
| | |
| | Maintenance Free Operation |
| | Once installed, there is no user serviceable part except the bulb and battery due to usage wear. |
| | |
| | |
| | |
| | |
| | |
| | |
| | Long Working Hours |
| | 16 hours (with protection) or 28 hours (without protection) for 8 bulbs. 8 hours (with protection) or 14 hours (without protection) for 16 bulbs. |
| | |
| | |
| | |
| | |
| | |
| | |
| | Small and Highly Efficient Battery |
| | High Performance Gel based sealed lead-acid battery used, specifically design for lighting system. |
| | |
| | |
| | |
| | |
| | |
| | |
| | Individual ON/OFF Controller |
| | Individual ON/OFF switches are provided for each bulb, and emergency switch allows boosting last drop of energy from the battery in the state of emergency. |
Specifications
| | | | |
| --- | --- | --- | --- |
| | Model | : | EB - 1208N |
| | Solar Panel Size | : | 490 mm x 30 mm x 550 mm |
| | Number of Bulbs | : | 8 |
| | Bulb Type | : | High efficiency LED |
| | Battery | : | Included, 1 unit |
| | Battery Type | : | Gel based SLA for Solar |
| | Number of Lamp Holder | : | 8 |
| | Lamp Holder Type | : | PVC Plastic |
| | Number of ON/OFF Switch | : | 8 |
| | ON/OFF Switch Type | : | PVC Plastic |
| | Controller Size | : | 200 mm x 115 mm x 250 mm |
| | Controller Features | : | Solar Main ON/OFF Switches |
| | | | Emergency Switch Over |
| | | | Short Circuit, Over Charging and Low Voltage Protection |
| | | | Battery Capacity, Solar Charging and Fault Indicators |
| | | | Auto Cut Off for Charging |
| | Accessories | : | Copper Cable (90 mm) |
| | | | Flexiconduit |
| | | | Cable Clips |
| | | | Screws |
| | Optional Hours | : | 8 hours (Standard Mode) |
| | | | 20 hours (Maximum) |